Morning has broken…..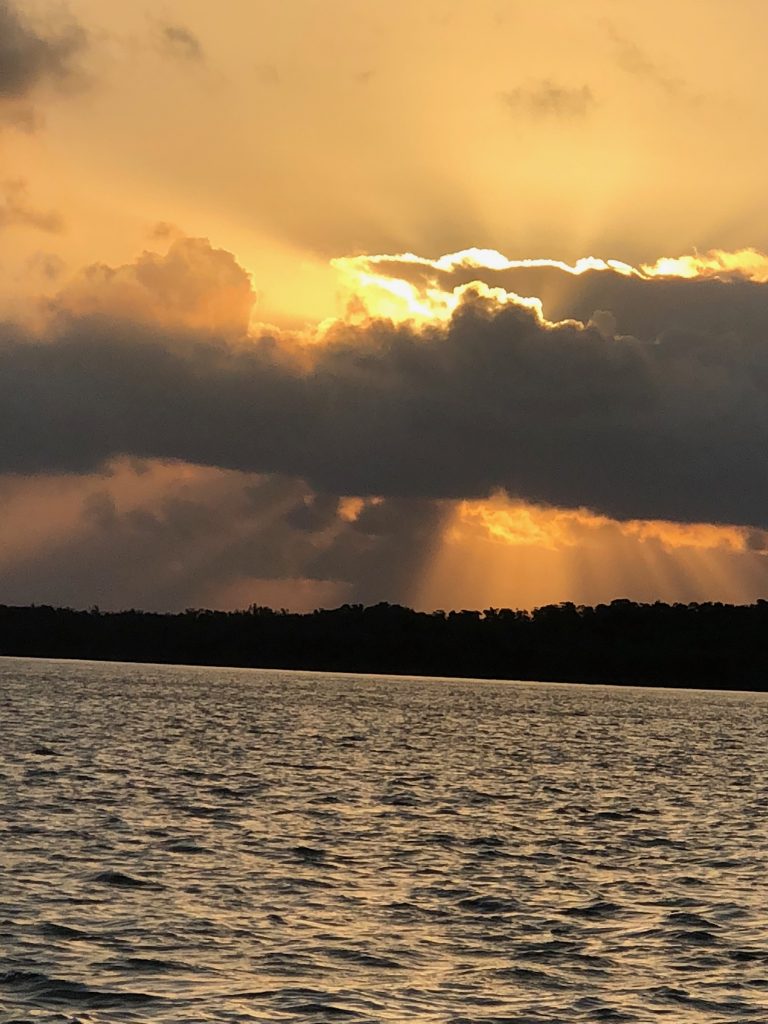 After a rather windy night at anchor behind Rodriguez Key, we headed south.  It was three hours of plowing into three to four foot waves into the wind when we reached a marina to refuel for the final leg of our journey.  We did see a rainbow along the way so we felt that luck was following us.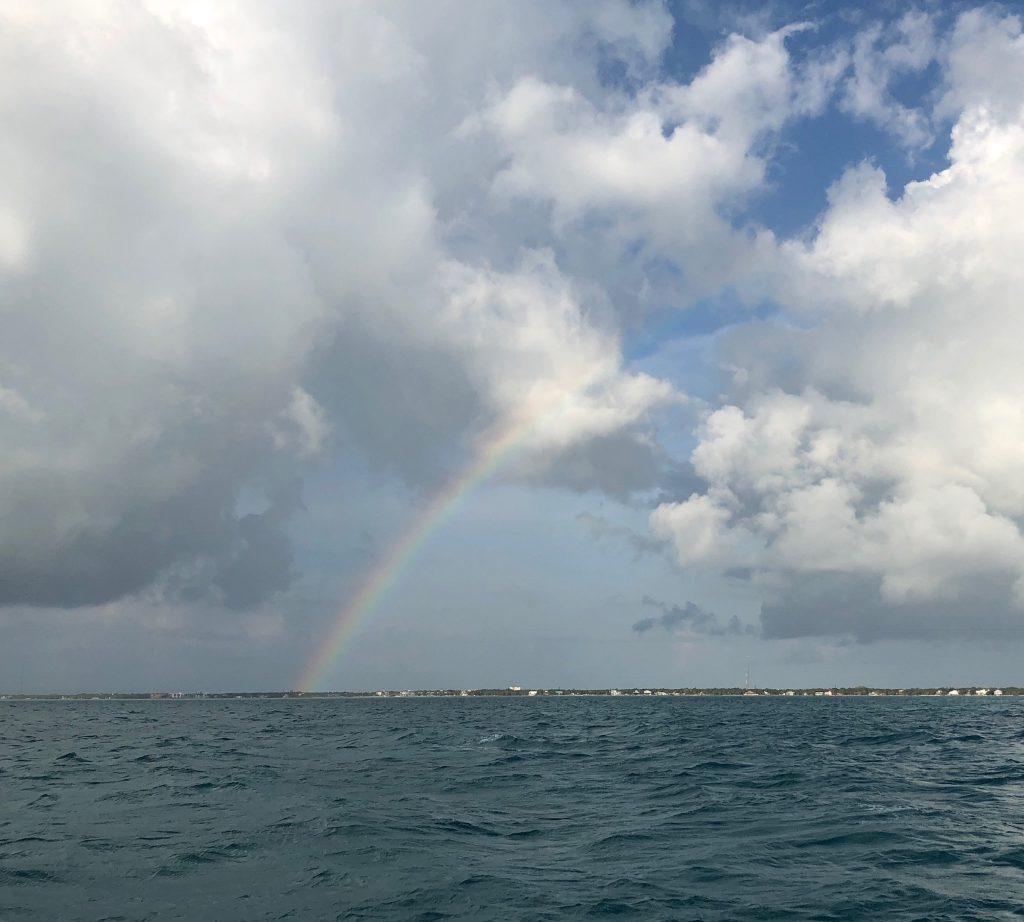 Just south of the marina, we crossed under the Channel 5 bridge which is a 65 foot fixed bridge.  We celebrated with a high 5 as this was our last bridge of the trip.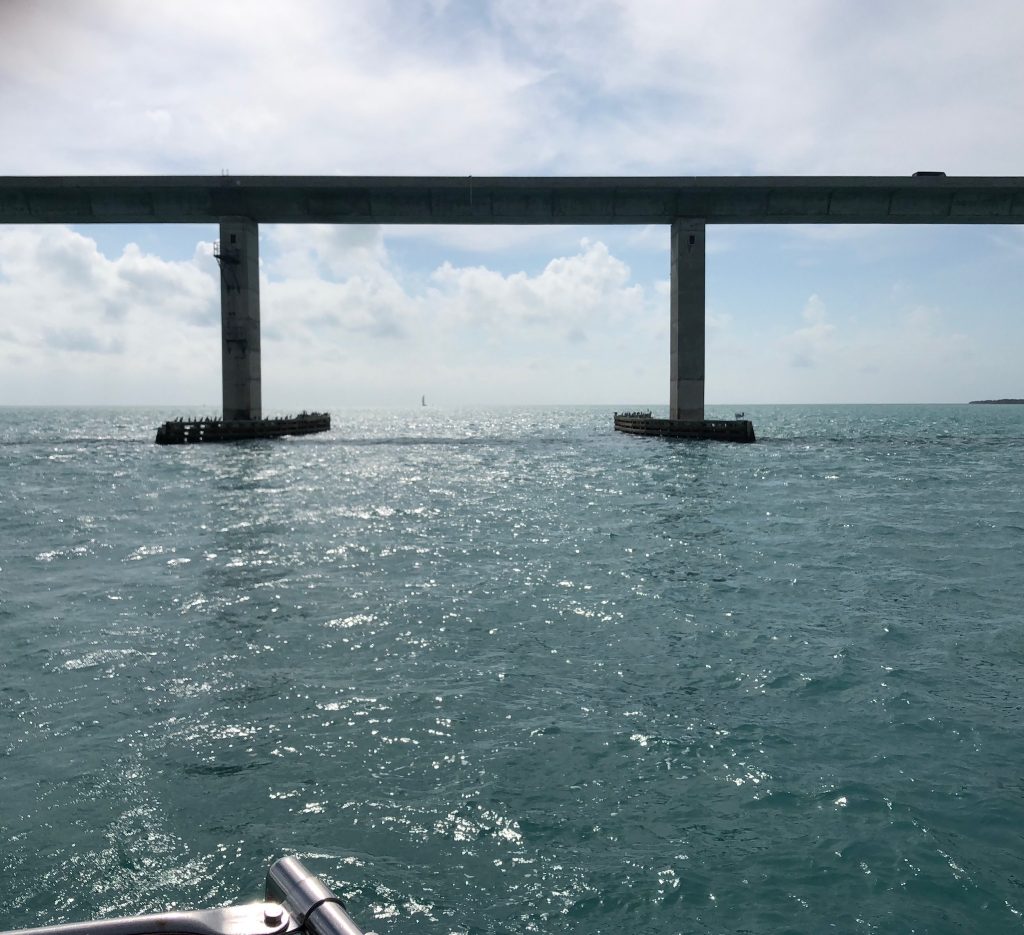 It also put the ocean behind us and we enjoyed the placid Gulf of Mexico for the rest of the day.  We anchored off of Cape Sable Beach and there was no one insight.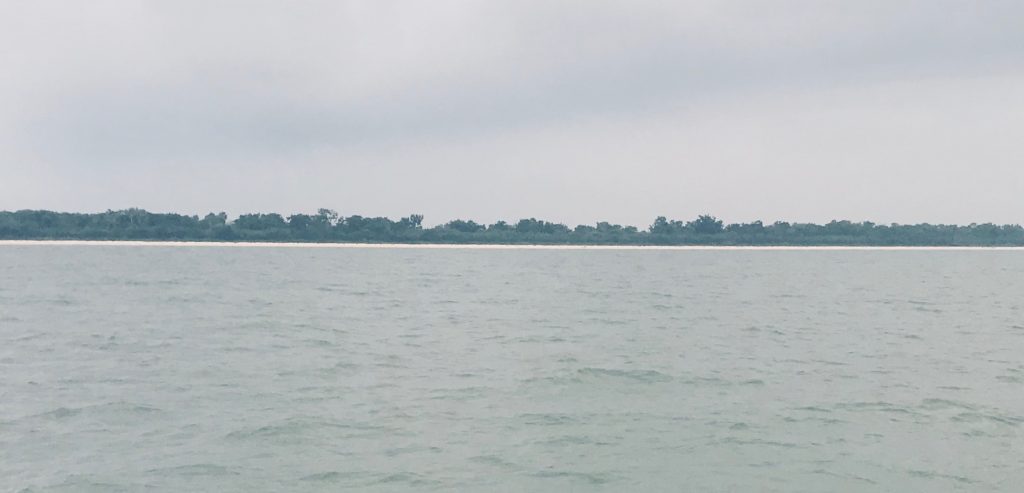 Sundowners were next on the agenda but the sun set behind clouds which was still a beautiful work of nature.  We plan on returning to this anchorage at some point in the future.
Supper tonight  consisted mostly of leftovers including chicken, yellow rice, fresh green beans, and sliced avocado.