We woke up to a warm and sunny Florida morning which is why they call it the sunshine state.  Our goal for the day was to make it to Rodriguez Key as it is the only good stopping point unless you go down the ICW which runs on the west side of A-1-A.  With our 5 foot draft we aren't able to go that route.  As we were leaving our anchorage we noticed that there were still some of the houses built on the water and known as Stiltsville.  The remaining seven structures are now owned by the Park Service and Managed by a trust for the benefit of the Park.  Here is a photo of several of them: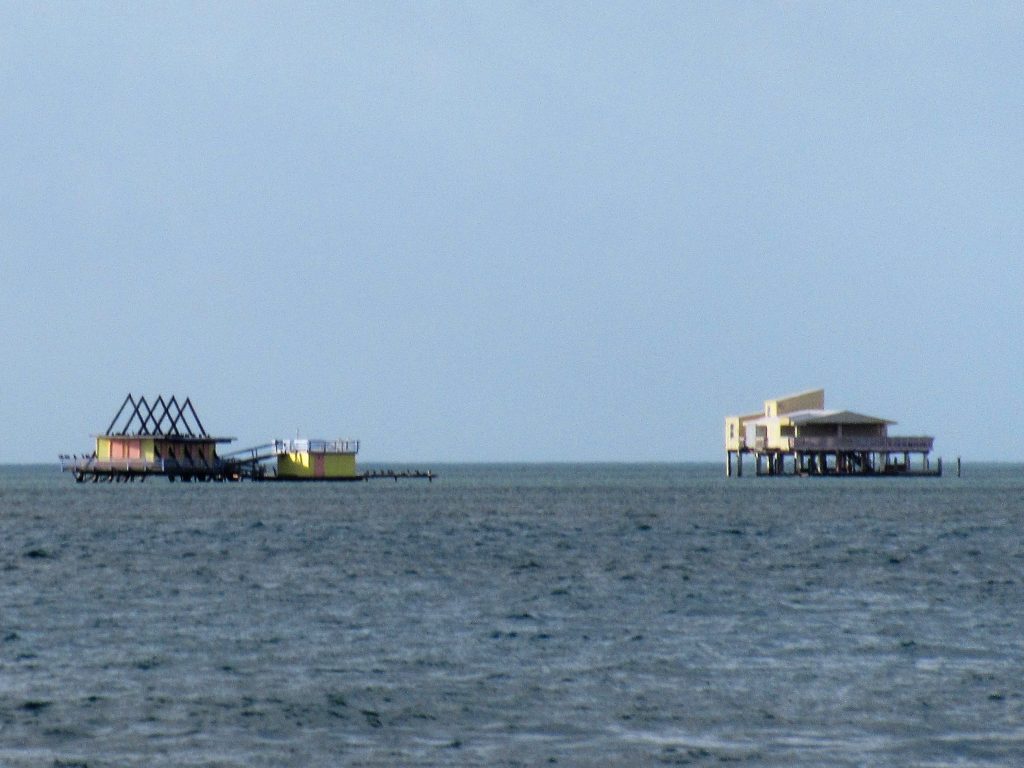 There are a lot of anchorages along Elliot Key but they are mostly shallow and only accessible from the west side of the Island.  Once we cleared the point of Key Biscayne, it got very rough and the wind was blowing over 20 knots.  We put up the sails but they were reefed so as to not heel over excessively.  We ran the engine all the way so that we could run the Fridge and freezer.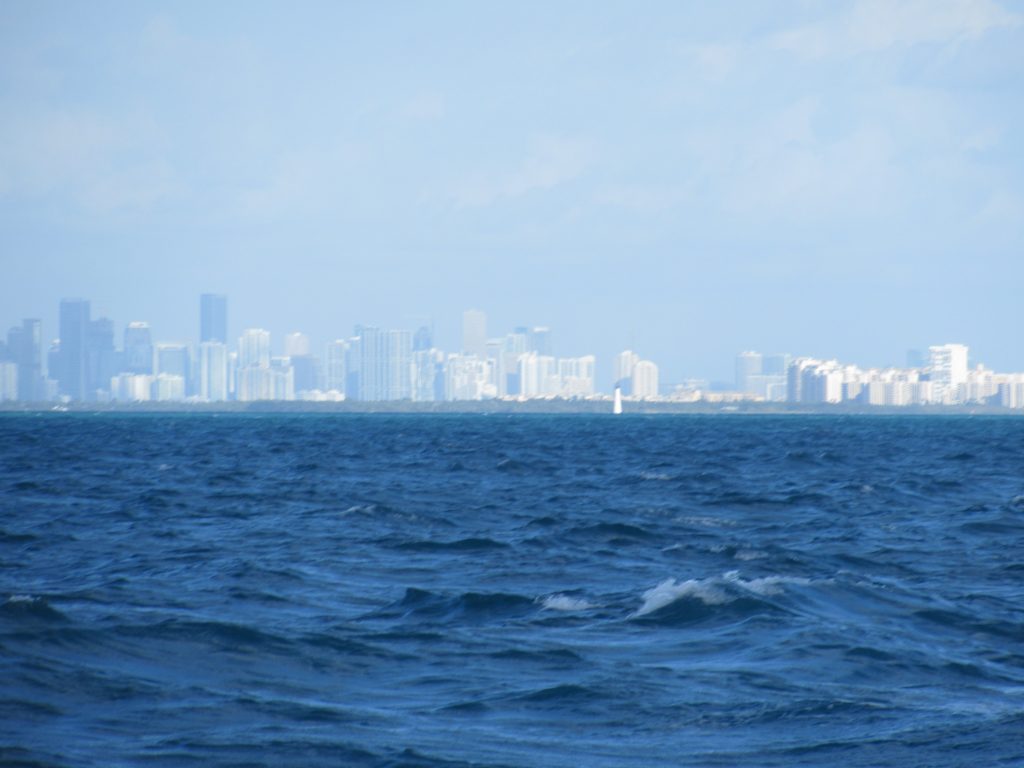 This is a view back toward Miami as we went south into the keys.  You will note the lighthouse on the tip of Cape Florida.
There is not great protection here but the wind is expected to shift which will be to our advantage.  The forecast tonight is 50% chance of rain and 60% tomorrow.  Rain has been light so far.
The menu tonight was homemade meat sauce on pasta and avocado salad.