The Jacksonville City Free Dock was a great overnight stopover.  Don't be confused, below is a picture of BlueBreeze but there has not been opportunity to change the lettering on the boat.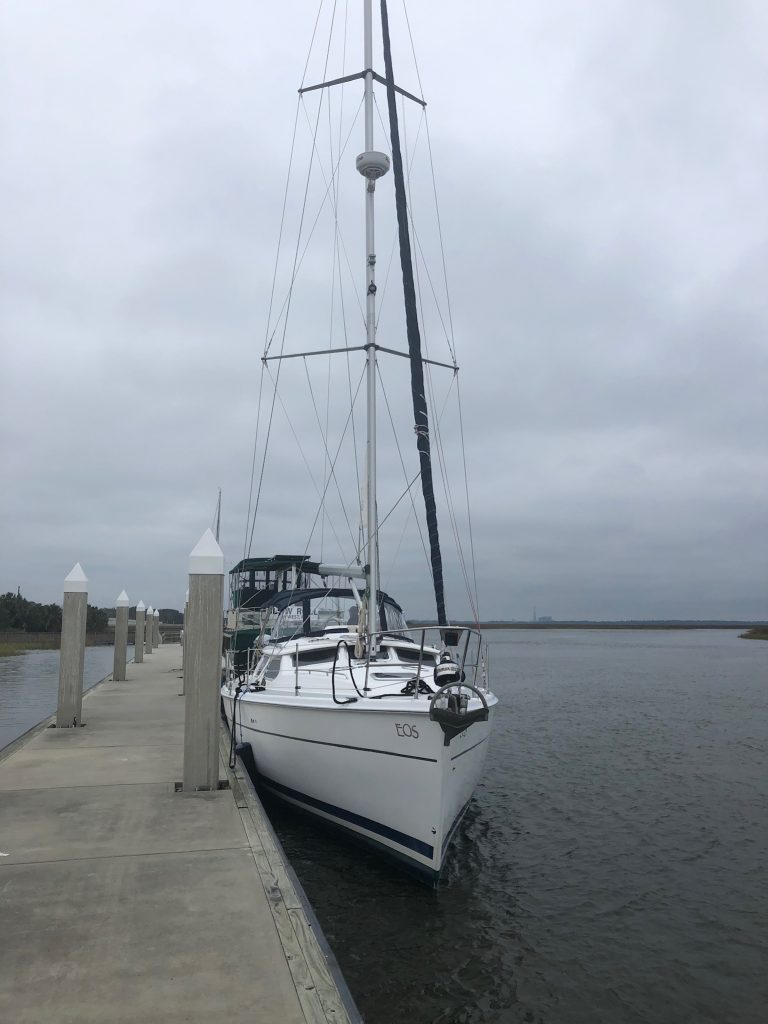 This is day number 29 of our travels with the BlueBreeze and like most days we learned something new.  We have been used to passing under fixed bridges.  The first bridge today was as usual, not a problem but the second one surprised us.  It was an hour before high tide.  We need 60.8' for the mast plus some additional height for two antennas.  Usually 63' works but today was slightly less given the tide.  There may have been construction and we did not notice a net which must have caught our anchor light and wind direction indicator (windex).
Once we cleared the Jacksonville congestion, the ICW narrowed down and meandered thru salt flats and at times was lined with homes.
The homes ranged from small homes to mansions such as these.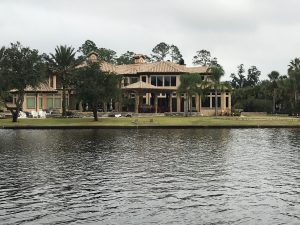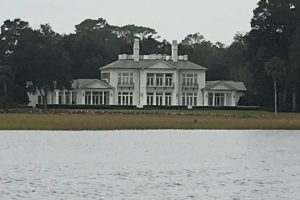 Some even had very fancy docks with sun decks like this one.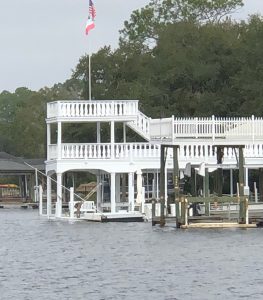 .
We had to wait for the 'Bridge of Lions' to open so had opportunity to capture some pictures.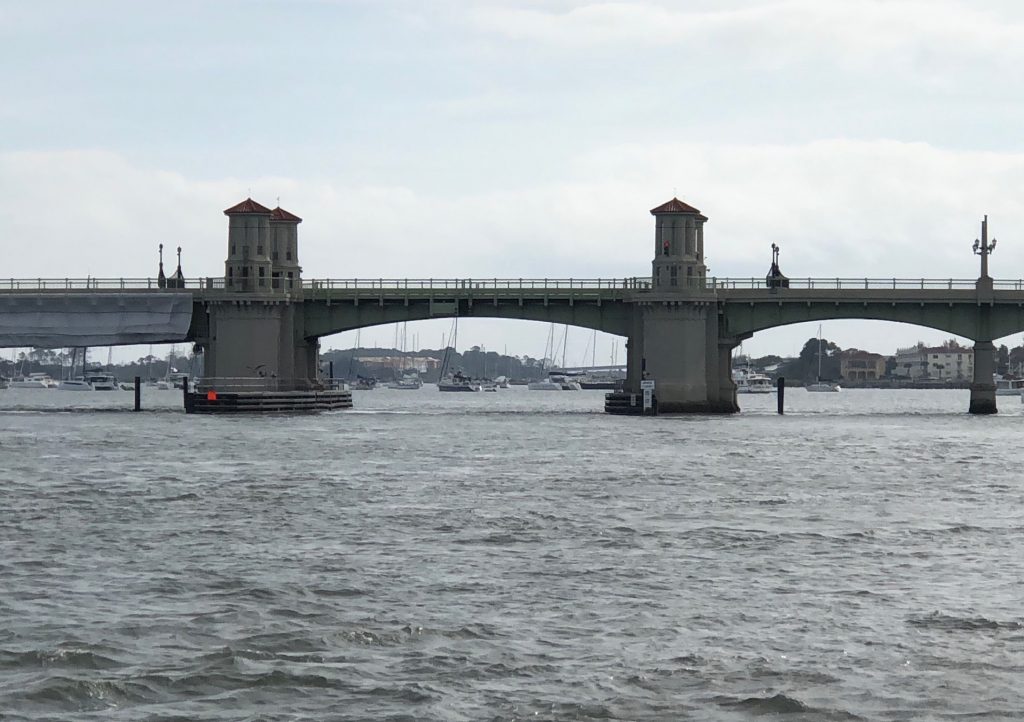 Originally built in 1927, this bascule bridge works such that the midsection lifts on demand on the hour or half hour.
Fort Castillo de San Marcos National Monument.   Regular cannon shots are fired from the fort.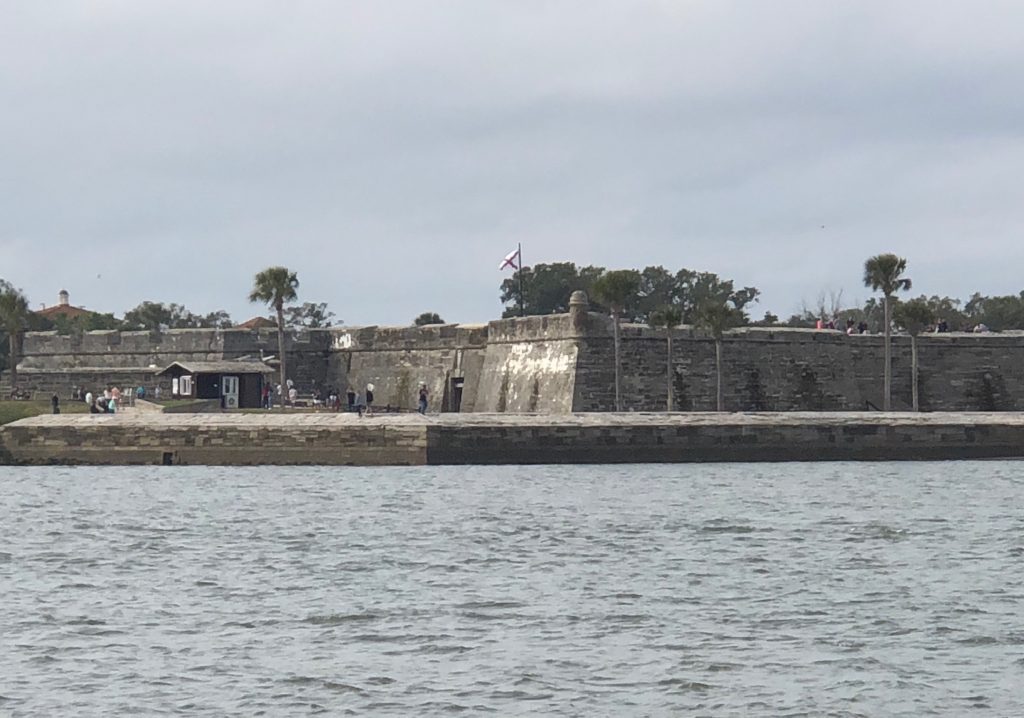 Twelve nautical miles south of the bridge just off the ICW off of  Rattlesnake Island, we drop anchor straight across Fort Matanzas National Monument.  Although there are several other boats in the surrounding area, it is very peaceful and calm tonight.  We will plan on anchoring here again and tour the fort but for now, we are on the fast track to get the BlueBreeze to its new home at Punta Gorda, FL.
Fort Matanzas National Monument