A very nice anchorage last night.  We no longer have an anchorage light but instead used the steaming light last night.  While not ideal, there were other boats in the area.  Hopefully, the top of the mast situation and new house batteries will be taken care of on Friday while in Stuart, FL.
Today we passed through the Matanzas Inlet to Palm Coast, Flagler Beach, Ormond Beach, and to Daytona Beach.  Tonight we are at the Halifax Harbor Marina.  With weak batteries, we have found that we need to stay at a marina every third day in order to charge the batteries.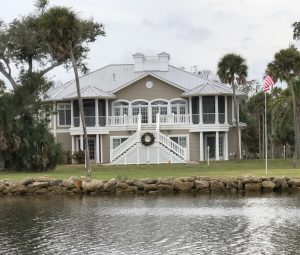 Christmas decorating so typical of Florida.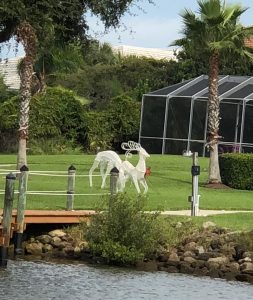 Our niece, Tara took the photo below from the Ormond Beach bridge as we were passing under.  Today we passed through eight bridges; six fixed and two requested by radio.
From the Ormond Beach Bridge.  Thanks, Tara.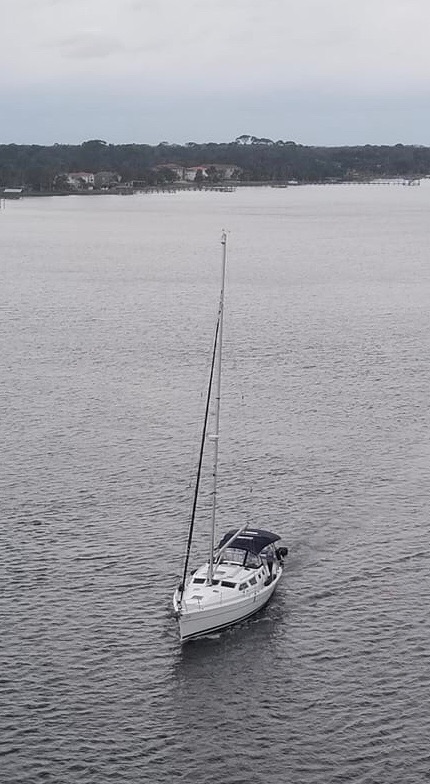 Our arrival here at the marina went well obtaining fuel and pump out but the dark clouds threatened with lightning which did not make docking an easy affair.