We left the Halifax Harbor Marina early so we could get closer to our goal of reaching Stuart, FL.  When we arrived yesterday, we had to turn on the a/c, but the temperature was dropping as the evening went on and by morning we had to turn on the heat.  Although it was sunny during the day, it was also windy and cold.  It is supposed to get down to the low 40s tonight which is cold for Florida.  The difference between FL and up north is that in Florida there is the promise that tomorrow will be warmer and sunny.  Up north there is the promise of many more cold beautiful winter days until spring.  One of the challenges of using the ICW is that you encounter a number of bridges.  Some are fixed at or about 65 feet, others are open on demand but are closed at certain times.  Today we made it to a bridge for the opening, but the people doing maintenance couldn't move in time so we had to wait foe the next opening in half an hour.  Later in the day there was a bridge that closed between 3:30 and 5:00 and we missed it by about 12 minutes.  We had to wait for over an hour and 1/2.  We made dinner while anchored on the north side of the bridge but ate our supper when anchored on the south side of the bridge.  We made over 55 miles today and tomorrow our plan is to. cover a like amount, setting us up for arrival in Stuart on Thursday afternoon.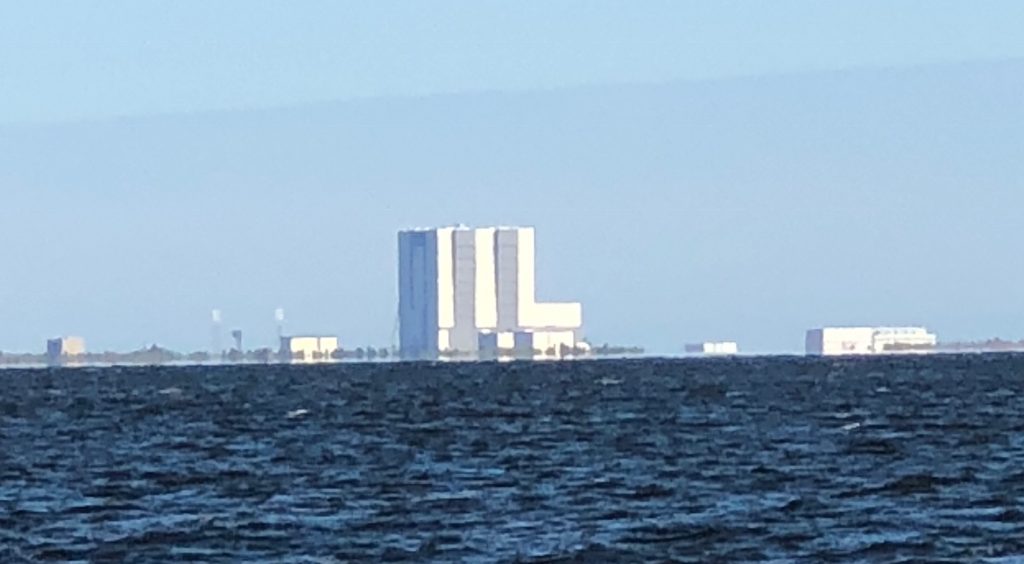 Our anchorage was across the Indian River from the Kennedy Space Center.  This photo is of the staging facility for the shuttle program.
Being on the water is a very different perspective than our previous lifestyle.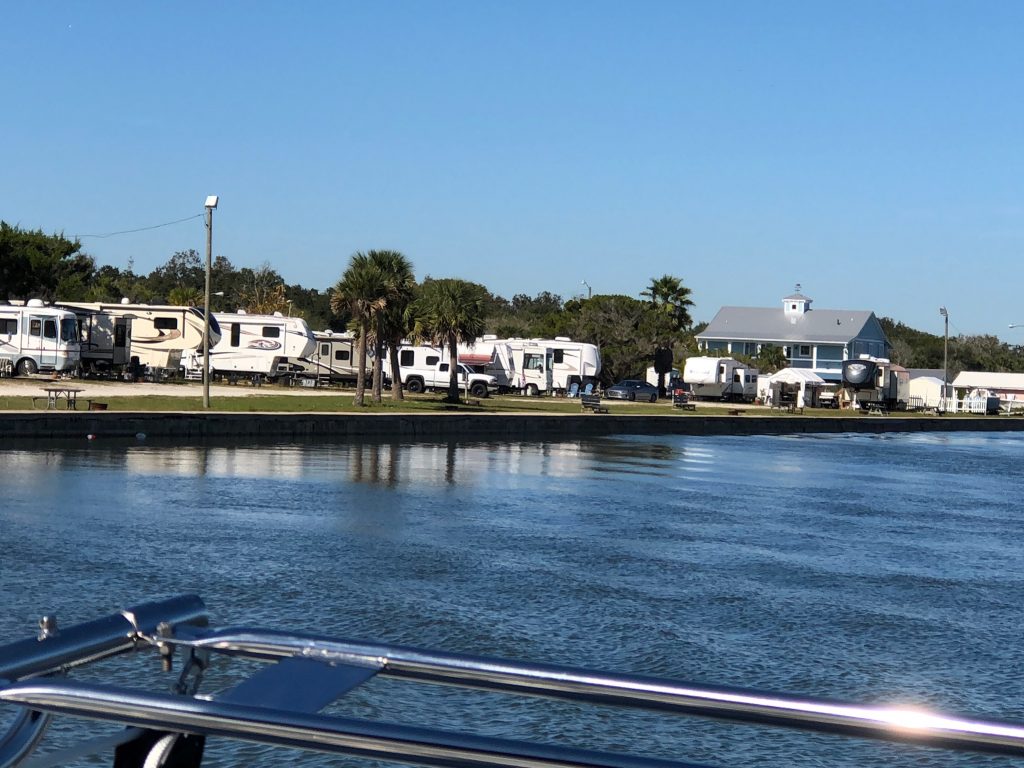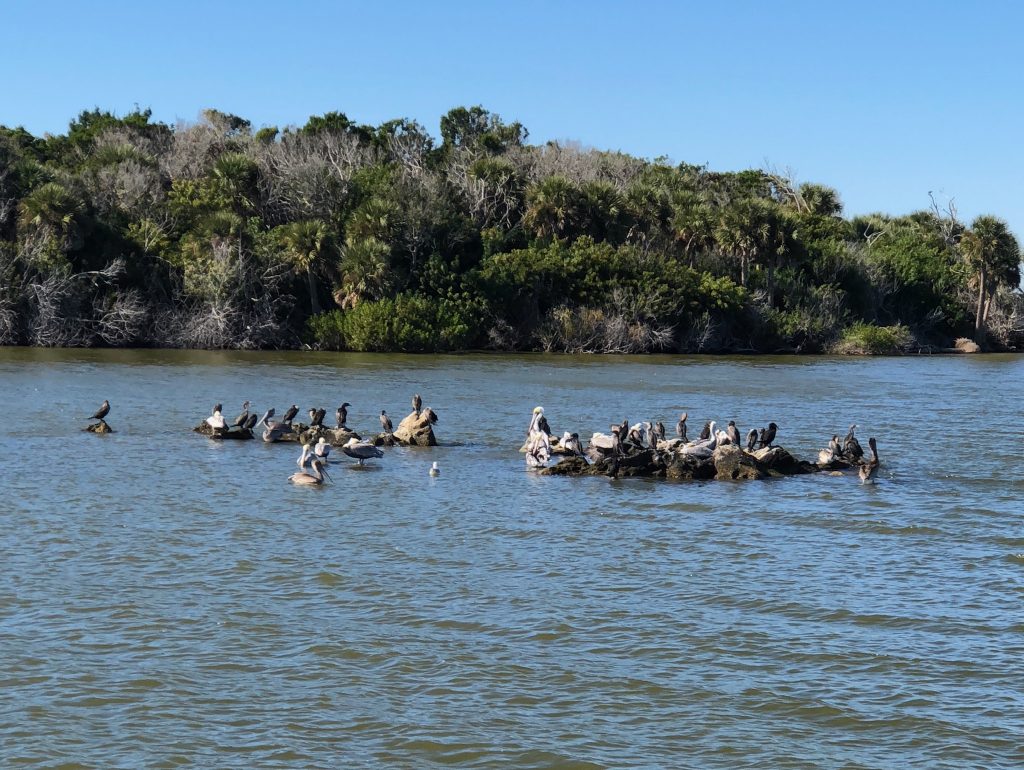 We enjoyed so much marine life today including dolphins and manatees.  Although dolphins played right next to the boat, there was never the possibility of getting a photo
Below is the Haulover Canal connecting Mosquito Lagoon with the Indian River.  Required another radio request for opening the bridge.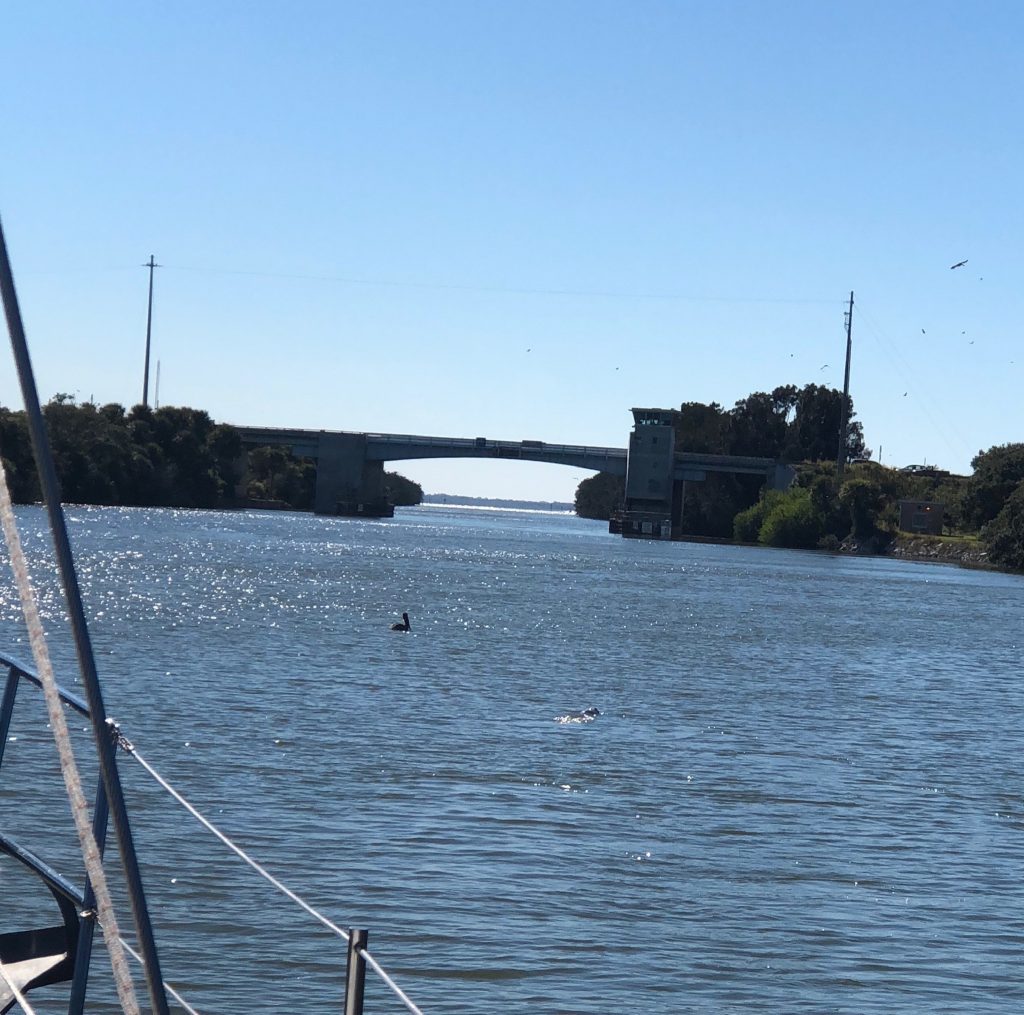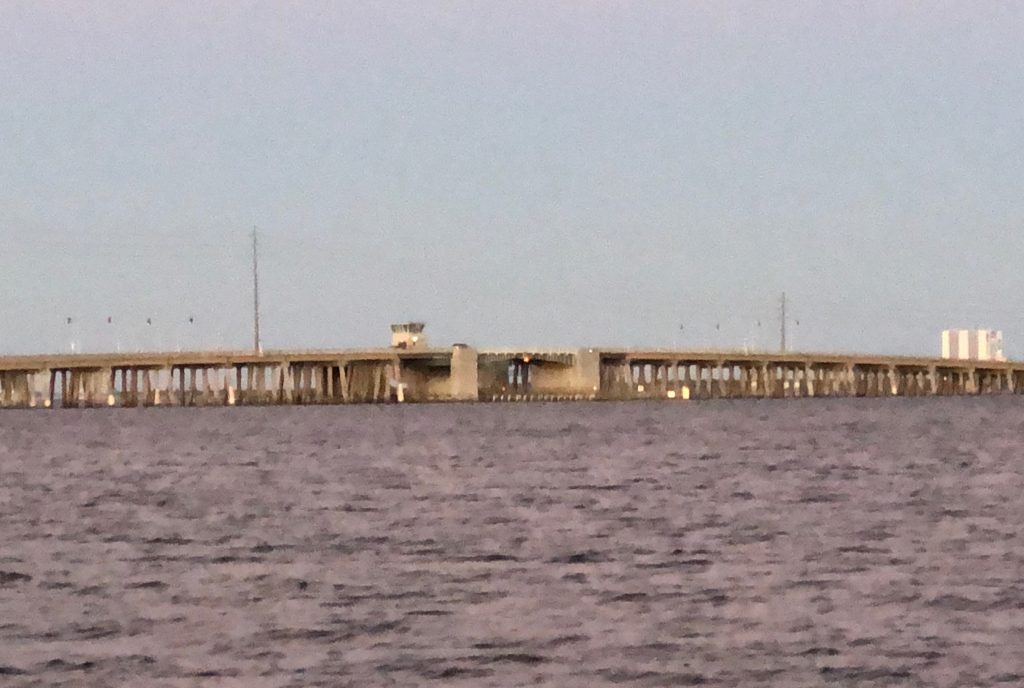 Above is NASA Causeway which  caused us to wait over 1.5  hours on the north.  This is the view from where we dropped anchor.