Today was a short trip between Vero Beach and Ft Pierce.  We are staying at the Harbortown Marina where we will have the batteries in the boat replaced and damage to the top of the mast will be repaired.  Ann and I will be picked up on Saturday morning by friends in Lake Placid to spend a few days at Ann's mother's putting up Christmas decorations.  We will return to the boat on Tuesday, Dec 4th and continue our trip around the Florida Keys to Burnt Store Marina in Punta Gorda, Florida.
We only have two photos to post today.  This one was taken by Nile Schneider back at Kilkinney Creek in Georgia.  It was a beautiful evening  and the moon had come up before the sun had set.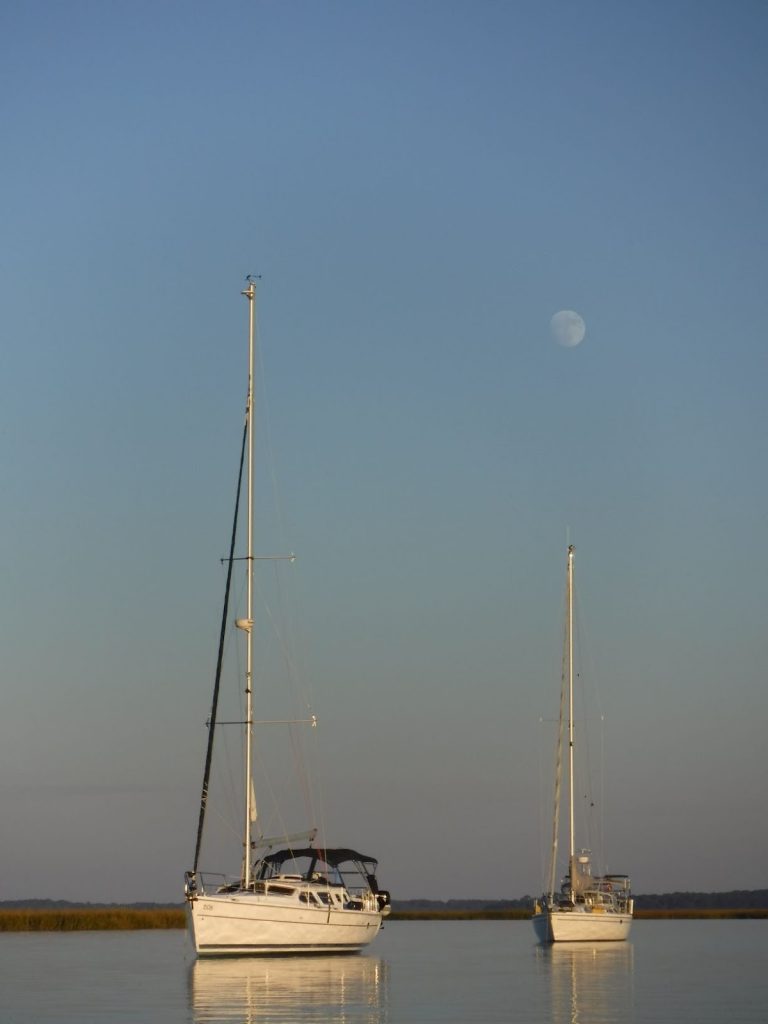 Ann and I were having sundowners in the cockpit and the clouds were just breathtaking.  There are a lot of boats and you can see the masts and shrouds are in the picture.