While we didn't have any problems overnight, we were ready to get out of the congestion of boats at Singer Island.
Looks like this boat experienced a less than stellar anchorage.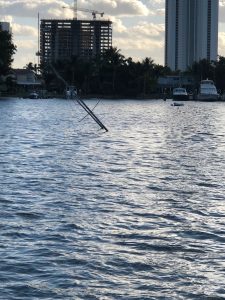 The weather forecast today again appeared to be big winds and surf.  We went through the plan on the ICW and realized there would be twice the number of bridges as yesterday and 13 bridges would require a request for opening, most on the half hour.  We dealt with it yesterday but couldn't imagine again today, only worse.  After going under the Blue Heron bridge and around Peanut Island http://discover.pbcgov.org/parks/Pages/PeanutIsland.aspx  out the Palm Beach Inlet.  There wasn't anything back in the day when we used to anchor off the island.
Peanut Island in West Palm Beach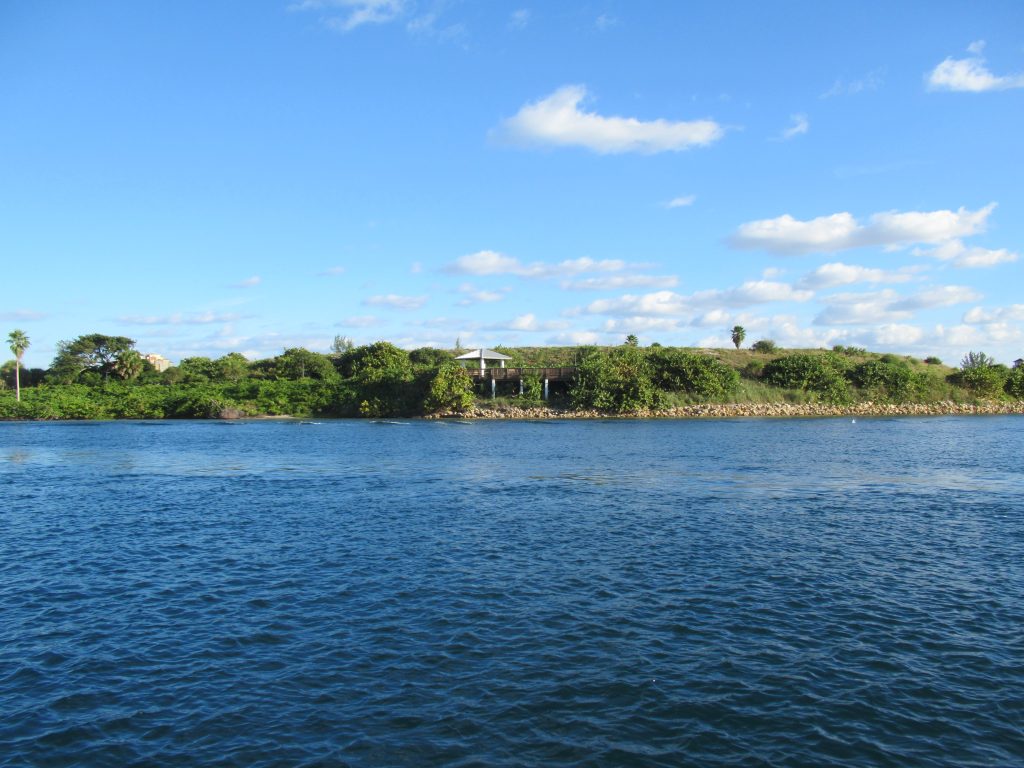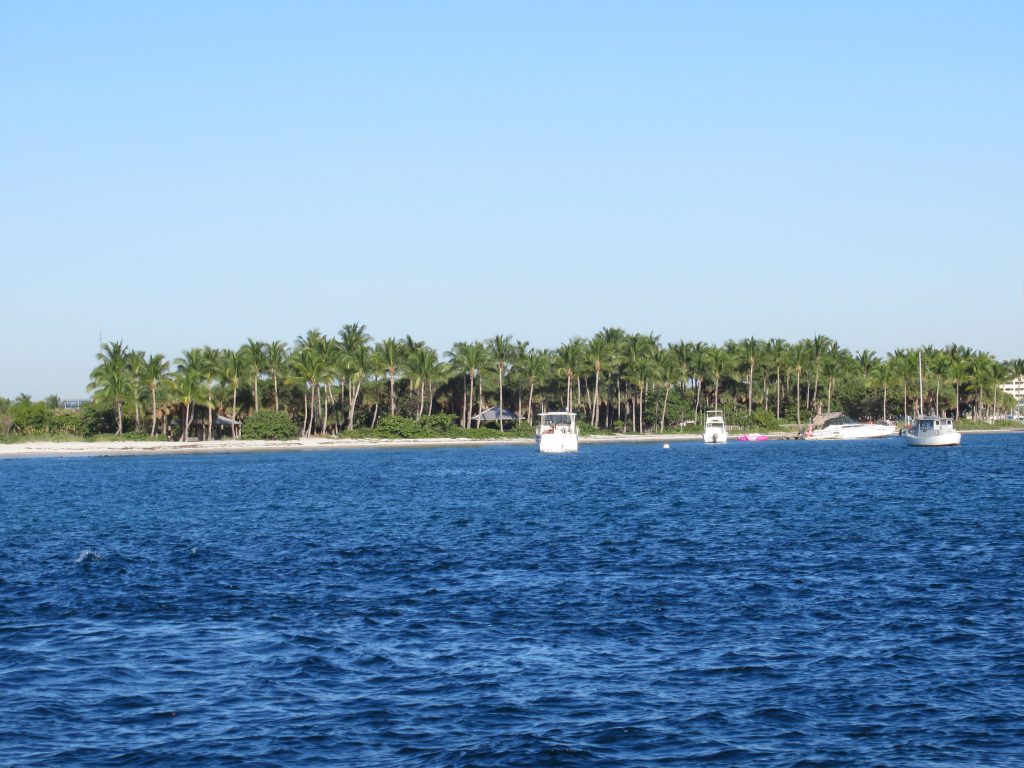 Finally we put up the sails and sailed the 52 miles to Port Everglades in Ft. Lauderdale.  We stayed bout a half mile off the beach.  The winds were brisk but the view of the water, beaches, hotels and houses was great.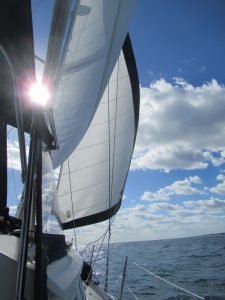 We passed by the historically famous Palm Beach Breakers Hotel.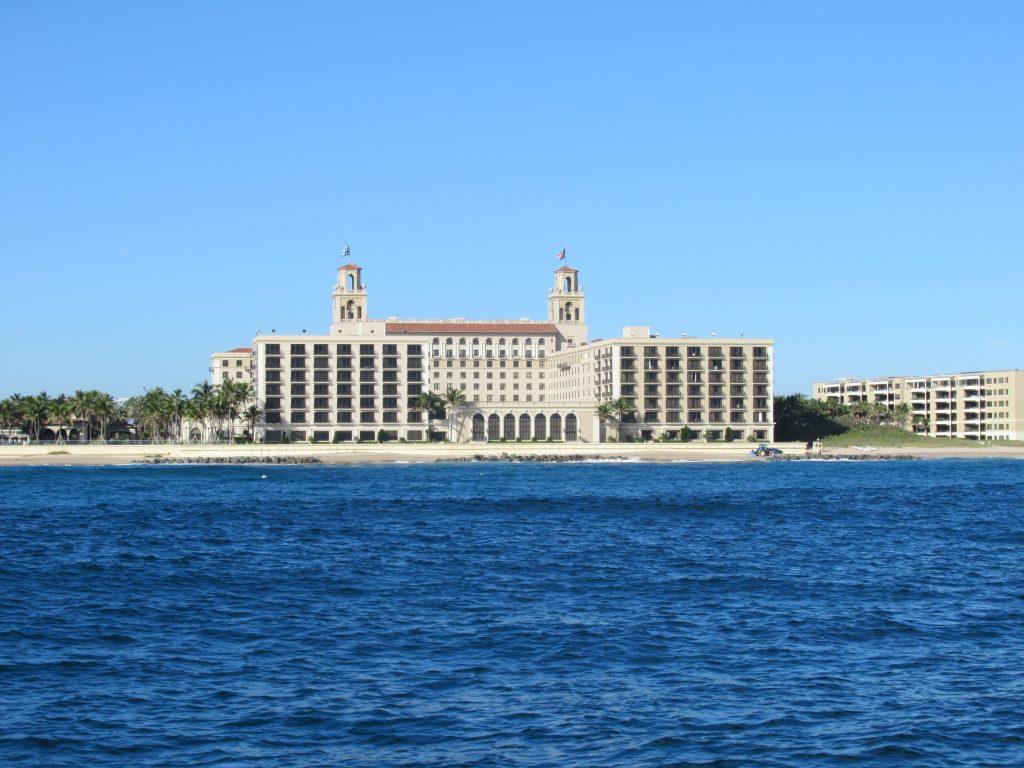 …..and a view of MaraLago tower!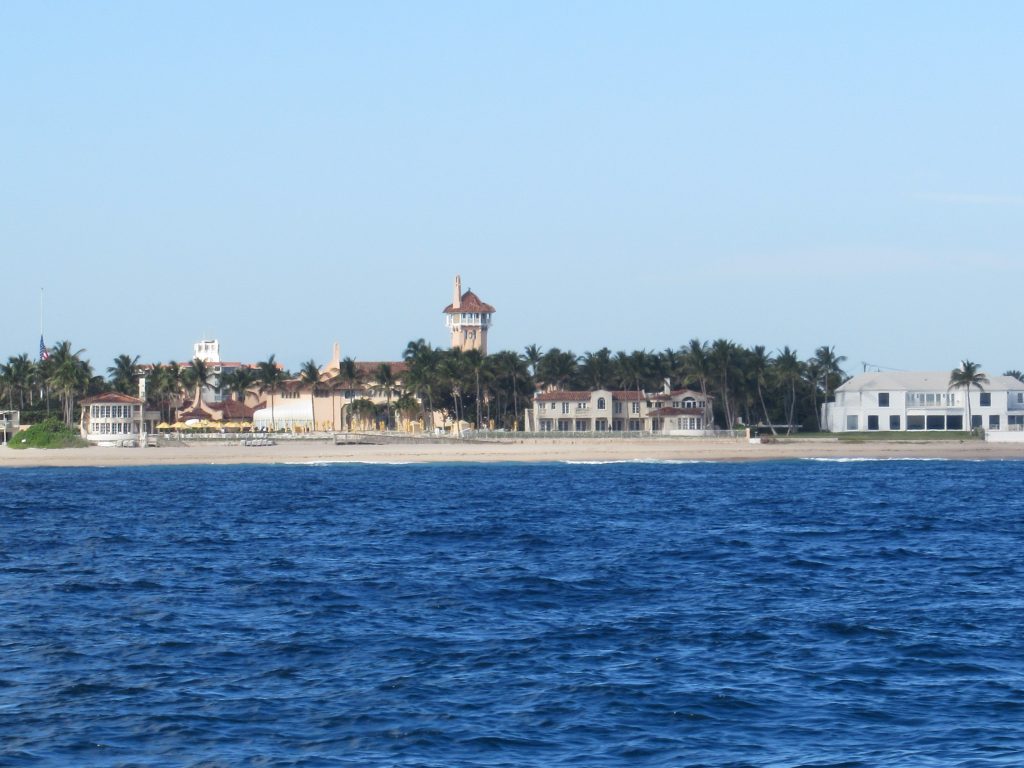 After a 45 minute wait for the 17th Street bridge to open, we made our way north on the ICW to the waterway that lead into Lake Sylvia.  Among exclusive homes was another colossal amount of anchored boats.  While we never had a problem anchoring before last night, again it took a second try to safely squeeze in.  The good news was to not be doing it in the dark.
Blocking our sundown was this home on the lake.  We did enjoy holiday lights and the Pier 66 tower decorated at dark.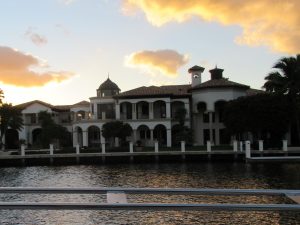 Supper tonight was Mahi, yellow rice with peppers, and asparagus spears.